Happy Thursday!
At the beginning of each month there will be a list of weekly themes. After choosing a book that fits the theme, you look at different covers of different editions and write your blog post with the original cover, the covers from your country, your favorite cover, and your least favorite cover. To find out more, you can check out our Goodreads group!
This week's topic is Favorite Summer Read. I chose Lola and the Boy Next Door because it was one of my favorite cute, summery book that I read this summer.
Original Cover: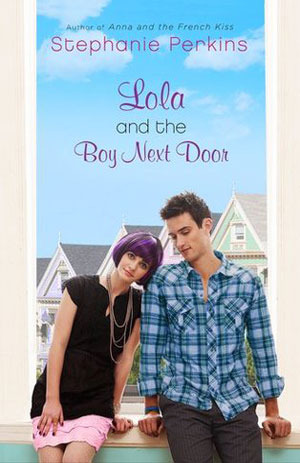 I honestly do not like the original cover of this book. I do not usually like covers with people on them because I do not want them influencing my view of the characters and after reading the book this is not how I would have ever pictured Lola and Cricket. 
Cover from the United States:
I like this cover. It is so simple and not in your face, yet quite pretty. I would usually not like these colors, but I think they are appropriate for this cover.
Favorite Cover:
This is the Bulgarian cover and I think it is adorable. I love the color scheme, probably because pink is my favorite color. I think the shadow of them kissing is adorable and I love the little black dress in the background.
Least Favorite Cover:
Another cover with real with real people. Needless to say, I do not like this cover. Plus, these people look like adults, while Lola and Cricket are teenagers.
Thanks to everyone who participated! Let me know what you think about these covers!