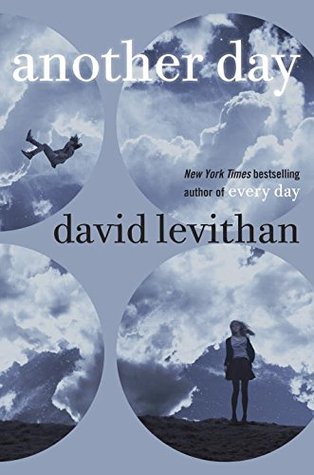 I received an ARC of this book at BookCon 2015.
Goodreads Synopsis
The eagerly anticipated companion to David Levithan's New York Times bestseller Every Day
In this enthralling companion to his New York Times bestseller Every Day, David Levithan (co-author of Will Grayson, Will Grayson with John Green) tells Rhiannon's side of the story as she seeks to discover the truth about love and how it can change you.
Every day is the same for Rhiannon. She has accepted her life, convinced herself that she deserves her distant, temperamental boyfriend, Justin, even established guidelines by which to live: Don't be too needy. Avoid upsetting him. Never get your hopes up.
Until the morning everything changes. Justin seems to see her, to want to be with her for the first time, and they share a perfect day—a perfect day Justin doesn't remember the next morning. Confused, depressed, and desperate for another day as great as that one, Rhiannon starts questioning everything. Then, one day, a stranger tells her that the Justin she spent that day with, the one who made her feel like a real person . . . wasn't Justin at all.
My Review
For those of you who have not read Every Day, A wakes up in a different body every morning and has to live the life of a different person. A had accepted their fate until one day when he met a beautiful girl, Rhiannon. That day he was in the body of Rhiannon's moody boyfriend, Justin.
Rhiannon had accepted her ordinary life with her mediocre boyfriend, until one day Justin seemed different-there seemed to be life back in his eyes. What Rhiannon found out that Friday night, after meeting a boy named Nathan, is that Justin was not really Justin that day.
At first Rhiannon thought the whole concept was insane. Who wouldn't think that? But after meeting A in body after body, Rhiannon began to believe what A told her was the truth-and she felt the connection too.
The following few months were spent accommodating A's and Rhiannon's relationship despite the inconveniences it caused others. These months allowed Rhiannon and A both to question the world around them and wonder whether or not love has boundaries.
I read Every Day a few months ago and absolutely loved it. I heard so many people say you did not have to read Every Day before you read Another Day, and honestly I was skeptical about that. After reading the book I completely agree. If you read this before reading Every Day you will not already know what is going to happen, but knowing what was going to happen did not make me like this book any less.
I honestly have no words to describe how this book. It is just book that just make you think and feel a lot and I think that is a beautiful thing.
This book is expected to be released in the United States on August 25, 2015.