Happy Thursday!
Book Traveling Thursdays is a weekly bookish meme hosted by Catia and myself. In order to participate, you can go to the Goodreads group at the beginning of each month to see a list of weekly themes. After choosing a book that fits the theme, you look at different covers of different editions and write your blog post with the original cover, the covers from your country, your favorite cover, and your least favorite cover. To find out more, you can check out our Goodreads group!
This week's theme is a book that takes place in high school. At first I thought this would be an easy theme, but after thinking about it, it was actually kind of difficult. In so many books I read, the characters are high school aged, but the society they are living in does not necessarily have 'high school.' For example, Jonas in The Giver is the age a high school student would be, but the school system is so different that I would not necessarily call it high school.
I ended up choosing Paper Towns by John Green. Q, Margo, and their friends, the main characters in this book, are all in their senior year of high school during this story.
Original Cover: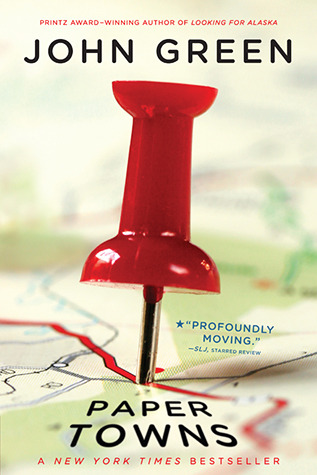 I love this cover. It is so simple and pretty and just an overall cover well done.
Cover from My Country (United States):

There are obviously multiple covers for the United States, but I only like the first one. The middle two covers just freak me out a little with that girl's face so close up. That girl is not even close to how I pictured Margo. Plus, I think Q should be on any cover that Margo is on because we see more of him in the book then we see of Margo. While I think the cover with the movie poster is pretty, I cannot stand when movie posters are made as the covers of books I believe the movie and the book should be kept separately to preserve the magic of each in their own little universe.
Favorite Cover: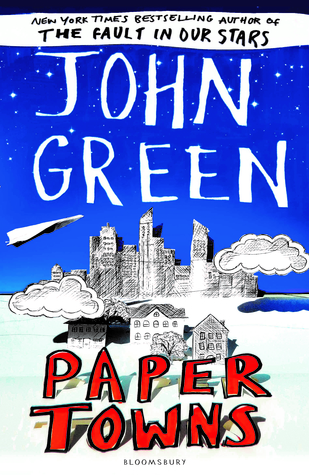 Other than the original cover, these two are my favorite. The one on the left is the UK cover and the cover on the right is the Spanish cover. It is so cute how there are actual paper towns on these covers, even if it is a little too literal. Plus, I love the colors on both of these covers.
Least Favorite Cover:
The cover on the left is the German version and I do not like anything about it. Those do not look like boots Margo Roth Spiegelman would wear and I do not like that there is a real person on the cover. The version on the right is the Greek version. I think this cover was just trying to incorporate a piece of every other Paper Towns cover and it is just not working out.
Thanks so much to everyone who participates in Book Traveling Thursdays. I always have so much fun writing these posts and looking at different covers. I hope you guys have as much fun as I do!