Happy Thursday!
Book Traveling Thursdays is a weekly bookish meme hosted by Catia and myself. In order to participate, you can go to the Goodreads group at the beginning of each month to see a list of weekly themes. After choosing a book that fits the theme, you look at different covers of different editions and write your blog post with the original cover, the covers from your country, your favorite cover, and your least favorite cover. To find out more, you can check out our Goodreads group!
This week's topic is a monster of a book, or a book over five hundred pages. I chose Harry Potter and the Deathly Hallows.
This is definitely a GIANT book, but I enjoyed every second of it.
Original Cover & Cover from United States: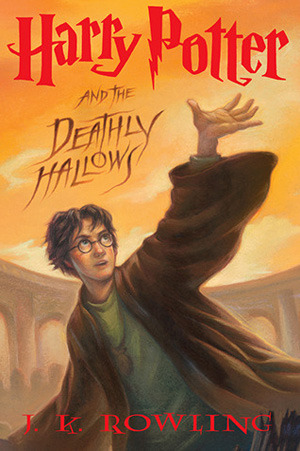 This is the original cover and the edition that I own of this book and the rest of the series. I like this cover because it's simple, but not boring. This is the cover I think of when I think of traditional Harry Potter, and it just makes me happy.
Cover from United States & Favorite Cover:

I could not find a picture of the cover by itself, but it is the cover from the special edition boxed set. I love the castle on the spines of the books. It is just so pretty! I am hoping to get this boxed set soon.
Least Favorite:
This is the United Kingdom edition of the book. I cannot stand the color scheme or the artwork. They both just bug me so much. There is just nothing about this book that I like.
What do you guys think of these covers? Let me know!