Happy Thursday!
Book Traveling Thursdays is a weekly bookish meme hosted byCatia and myself. In order to participate, you can go to the Goodreads group at the beginning of each month to see a list of weekly themes. After choosing a book that fits the theme, you look at different covers of different editions and write your blog post with the original cover, the covers from your country, your favorite cover, and your least favorite cover. To find out more, you can check out our Goodreads group!
I was not able to have this week's post ready by Thursday, but it is ready now! The topic for this week is "it's getting a little chilly outside. Better cuddle up *wink wink*! Choose a book that your O.T.P. is in." My O.T.P. will forever be Percabeth, which is why I chose The House of Hades. Percabeth went through a lot in this book, but it all worked out in the end.
Original Cover & Cover from my Country: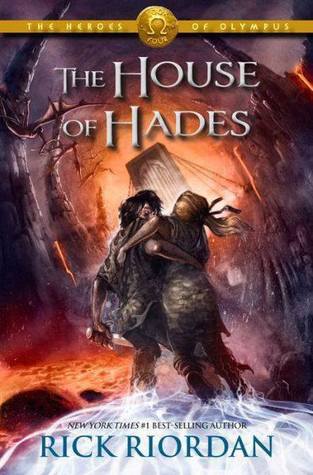 I remember waiting in school for the picture of the cover to come out, and checking on my phone as soon as it was posted and screaming because I loved it so much. The illustration of Percabeth clinging to each other is just so perfect.
Favorite Cover:
This was a special edition cover, which I had actually never seen before, but I think it is awesome. It does not really reflect the plot of the book, but it looks really cool.
Least Favorite Cover:
This is Russian edition of the book and it has real people on the cover. 'Nuff said. Plus, why is Annabeth in the background and fainter? She is just as important as Percy!
What did you think of these covers? Let me know!